OASIS CHURCH AT PEARL VILLAGE
Oasis Church is a family of people who are working together to ensure that the forgotten have a place to belong.
After a time of civil war, we planted roots in a forgotten community in Luwero District, Uganda. Since then, Project Orphans has cared for orphans through foster families, empowered vulnerable women to reach their potential, opened doors to quality healthcare and rescued abused and neglected children.
As we work alongside the most vulnerable in our area, our aim is to rescue individuals and introduce them to a Heavenly Father whose love is endless.
KIDS ON THE MOVE - UGANDA
At Kids on the Move - Uganda we exist to help children of all ages discover God's love, grow in faith and spread the Word of God to people in their community!
Every month, members at Oasis Church serve in their community to meet the needs of their neighbors and show how much God cares for them!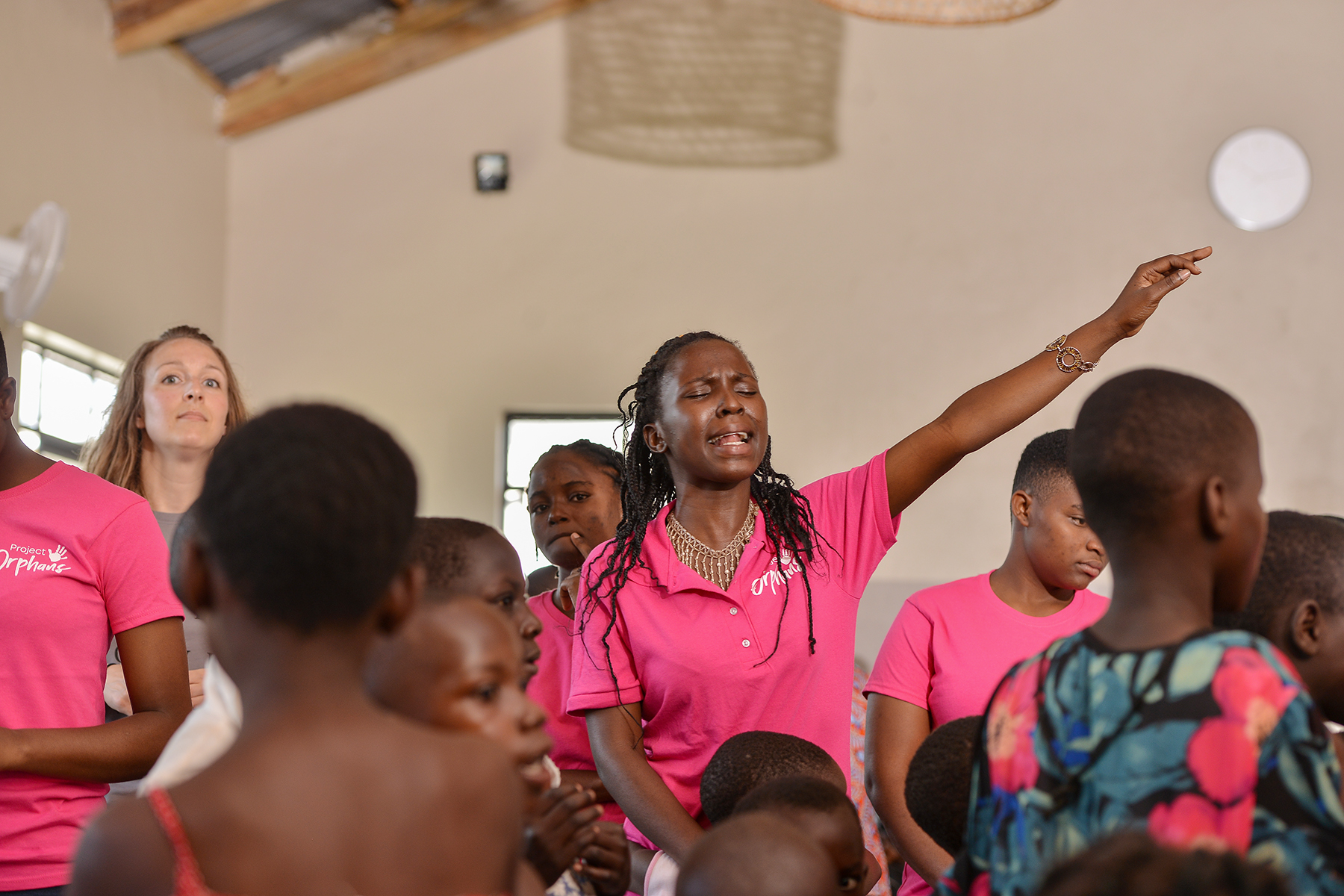 Women have influence.The Oasis Sisterhood is a ministry of Oasis Church that mobilizes young-women to unite and learn their value, worth and identity in Christ.
We are a church that does life together! Through our Small Groups members of Oasis Church connect to discuss the previous week's message, pray together, eat, laugh and have fun.
We are on a mission to reach people far from God and introduce them to the Heavenly Father who loves them with no limits. Join us every Sunday at 10 AM for worship and teaching!
BAPTISM & BABY DEDICATION
Every month we baptize people who express their commitment to follow Jesus! We also dedicate children and newborns to Christ as they start their exciting journey of life in a God-ordained way.
SUPPORT OASIS CHURCH
Help support Oasis Church by donating to Project Orphans! Each month our attendance and reach continues to grow. Through your donation you can help us purchase Bibles, children's resources and materials, support our Ugandan ministry staff and reach more people who need to be introduced to Jesus!